This is showcase of the MEASURING CLUBHOUSE IN CEE project yielding first real data about user preferences and behavior on Clubhouse. If you are interested to learn more about the project do not hesitate to contact the authors at info@mocnedata.sk or directly at Clubhouse:
Author's profile on Clubhouse = https://www.joinclubhouse.com/@filipvitek  | TheMightyData Club profile = https://www.joinclubhouse.com/the-mighty-data-club
Let's get to sample data graphs extracted about Clubhouse userbase:
HOW CLUBHOUSE GOT VIRAL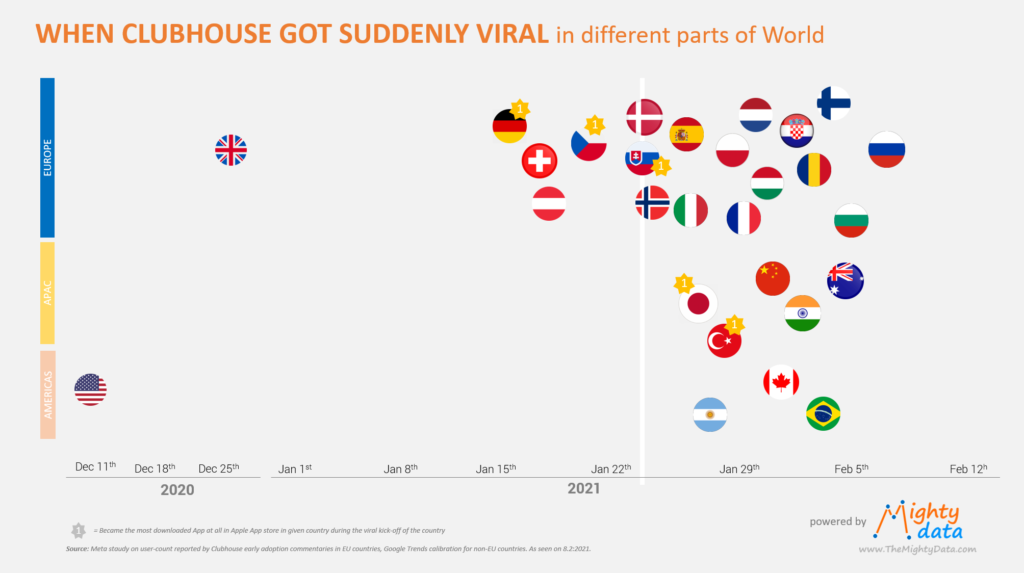 DISTRIBUTION OF USER INTEREST (as declared in BIO)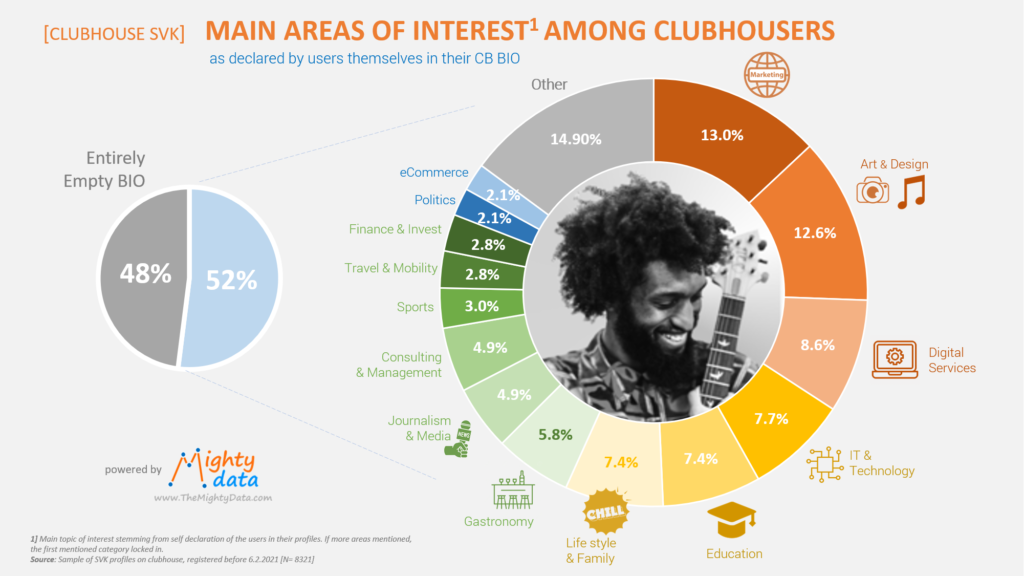 (SLOVAK) CLUBHOUSE USERBASE DEMOGRAPHICS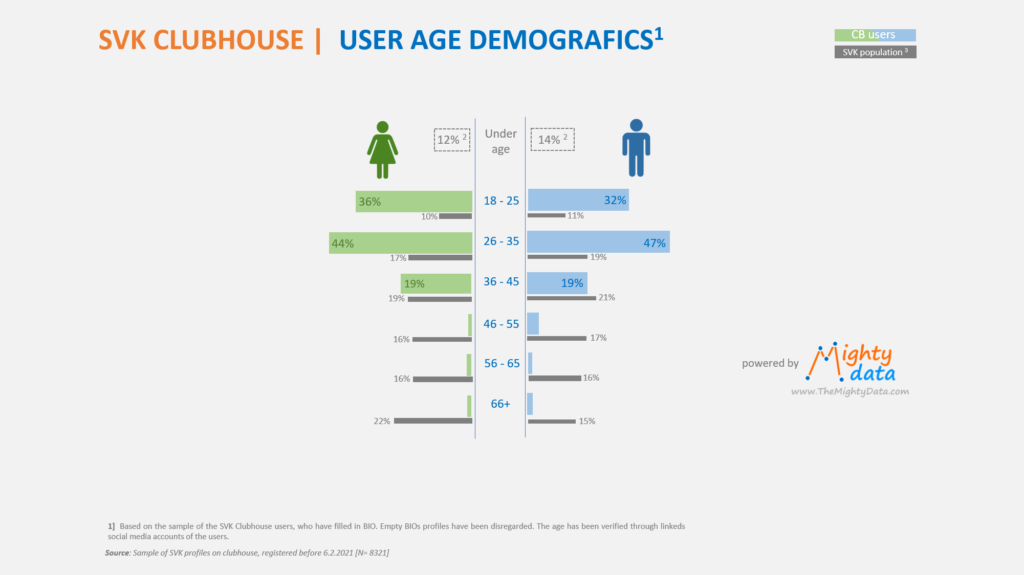 CLUBHOUSE IS CLOSEST TO LINKED-IN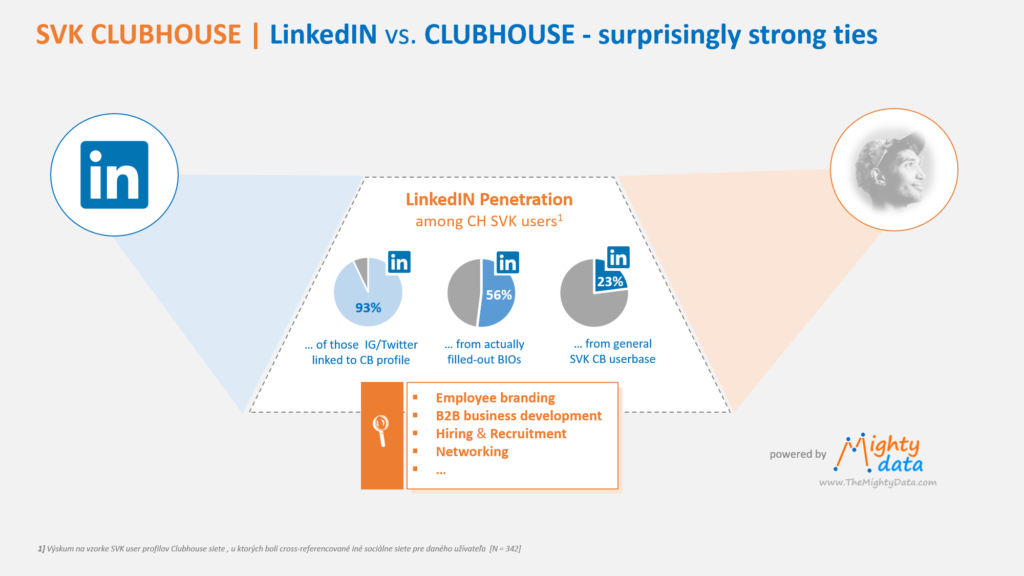 IN ROOM DYNAMICS : MEASURING THE TOTAL UNIQUE VISITORS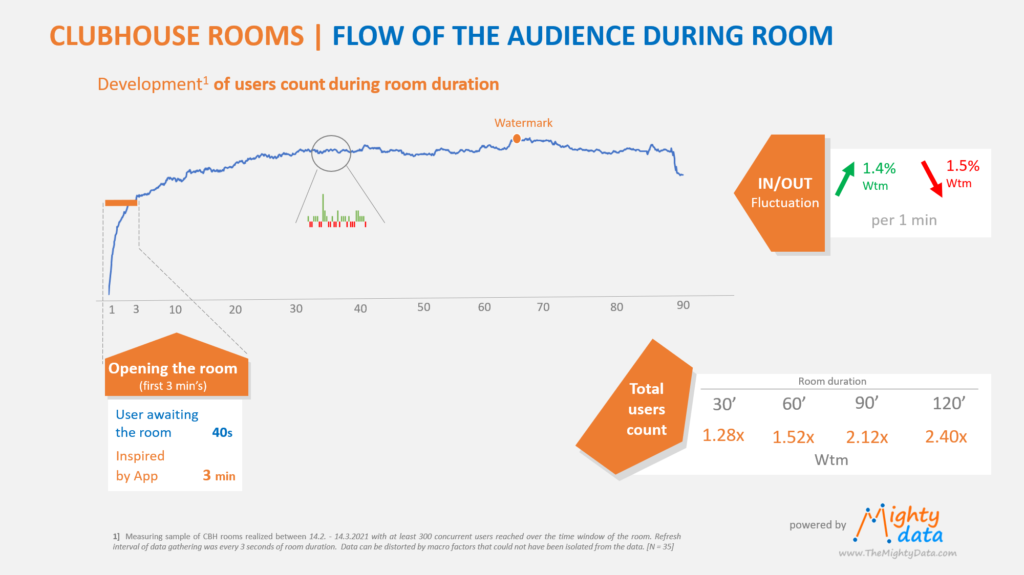 MEASURING CLUB REACH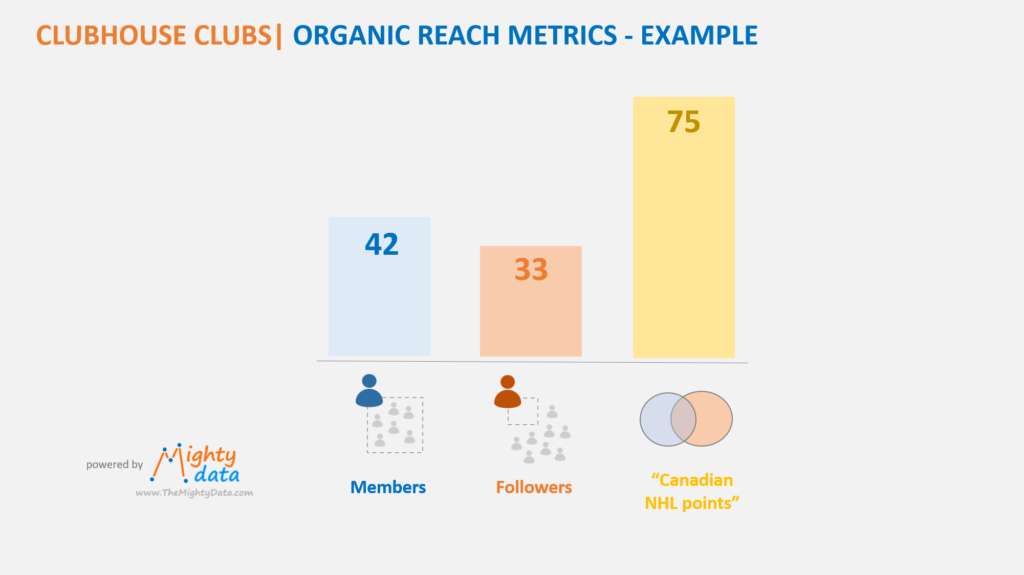 CLUB REACH vs FOUNDER'S REACH dynamics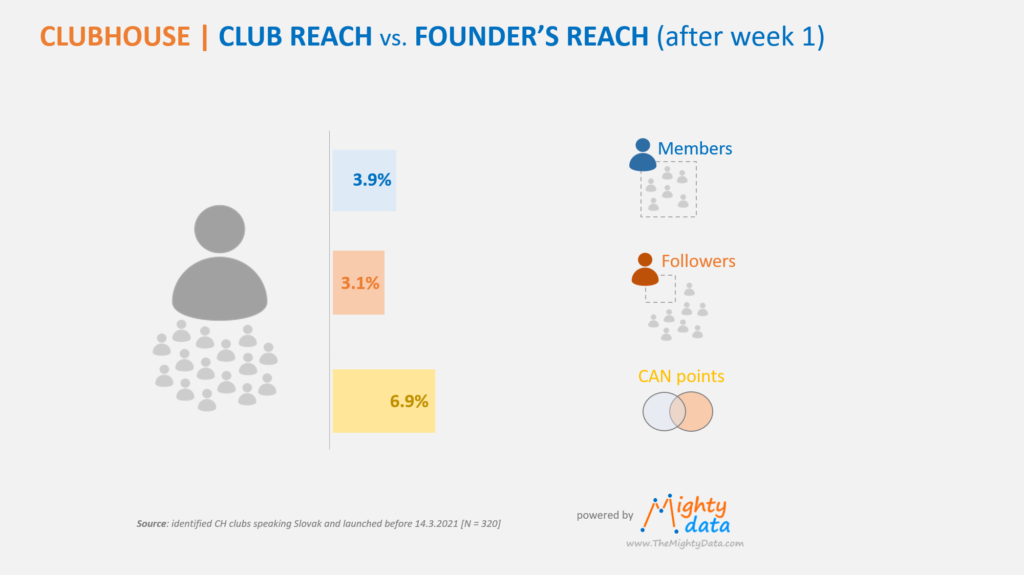 IF YOU WANT TO BE GLOBAL PLAYER …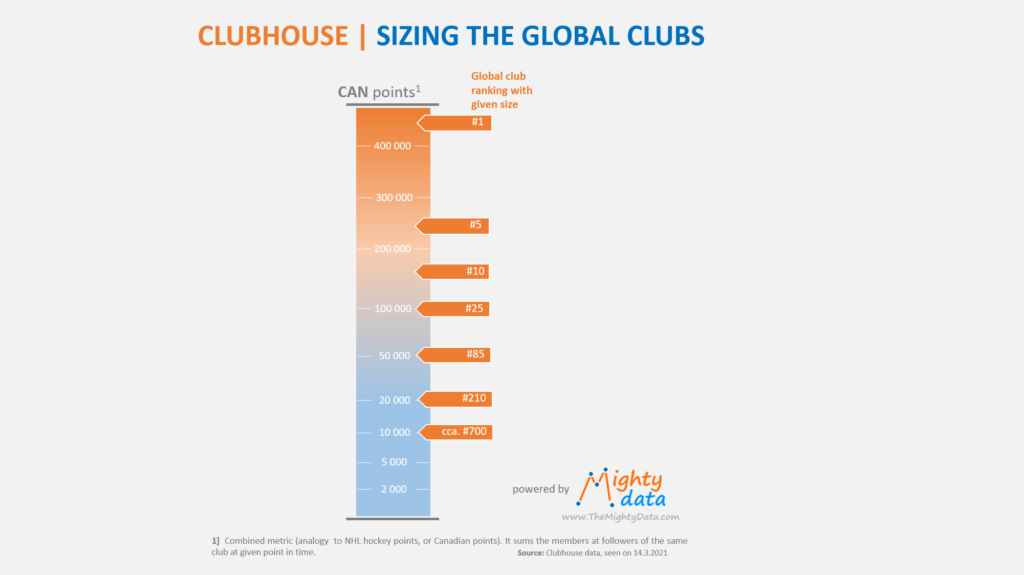 UNCLEAR ABOUT CLUB AUDIENCE STRATEGY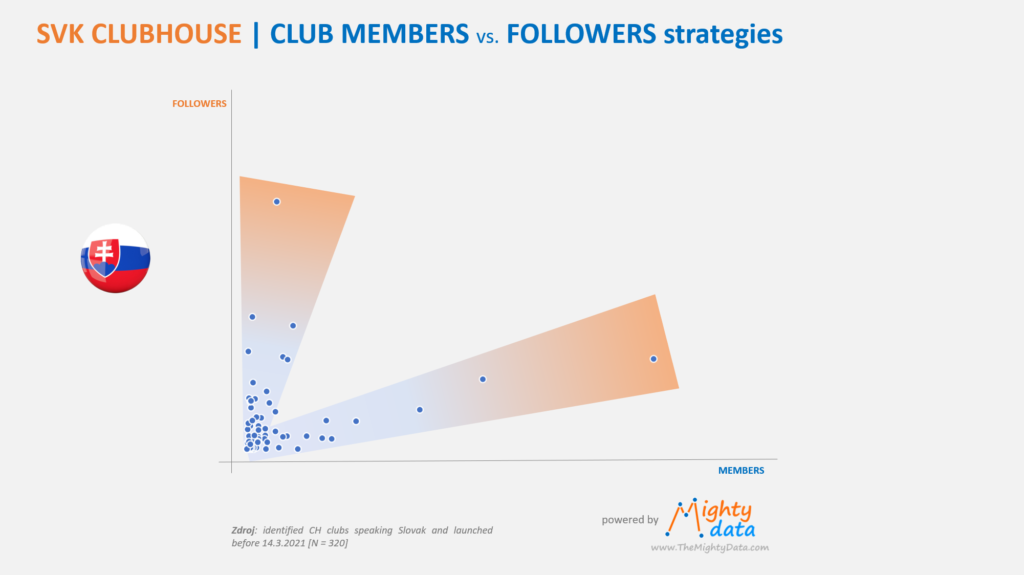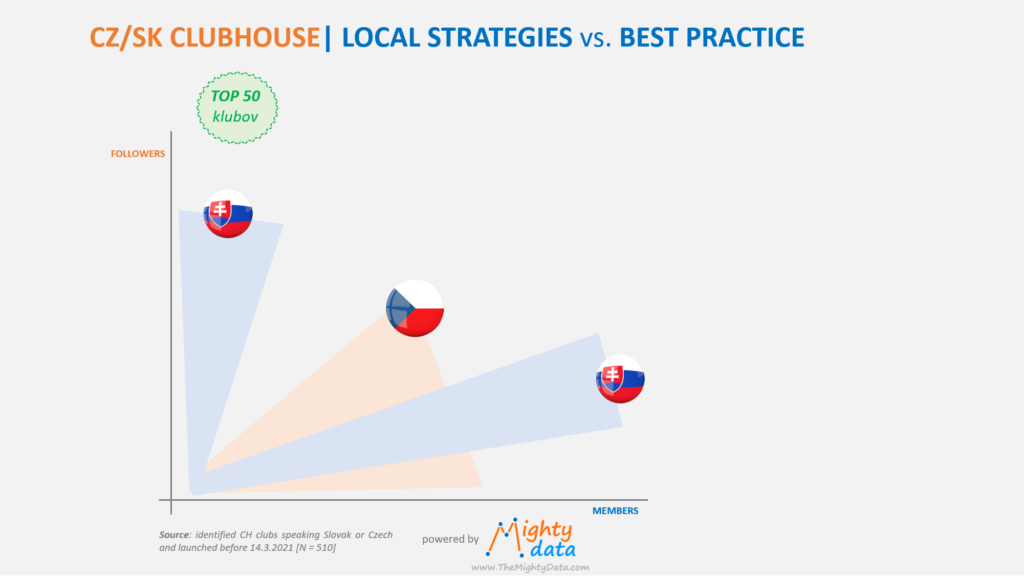 Publikované dňa 17. 3. 2021.