As you probably know, I am heavy, heavy reader. To the point that for last 14 years in row I committed in my NewYear's resolution to read at least 10 000 pages of books in given calendar year. So far, I failed only once in last 14 years. So, cross your fingers for my 2023 reading endeavors, please.
In order to really read 10K pages in year, one needs several things. But good reading list is unavoidable. With average book volume enclosing 300-400 pages (you can do the math) that one needs about 30 different books per year. In most of the years I tried to publish the books suggestions, you can revert back to Here, or there. This year I turned the table and I am sharing my reading queue in advance. Thus, feel free to get inspired: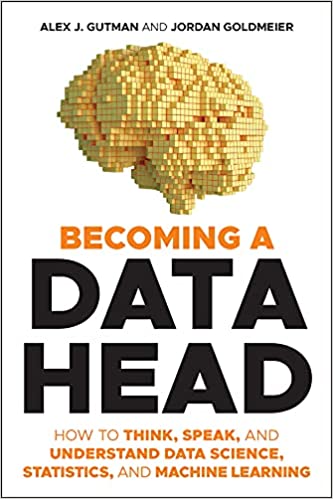 Alex J. Gutman, Jordan Goldmeier  : BECOMING A DATA HEAD
https://www.amazon.de/-/en/Alex-J-Gutman/dp/1119741742
<review to come soon>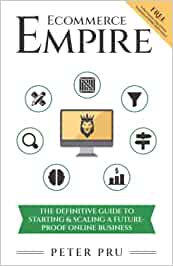 Peter Pru : ECOMMERCE EMPIRE
https://www.amazon.de/-/en/Peter-Pru/dp/1736230905
<review to come soon>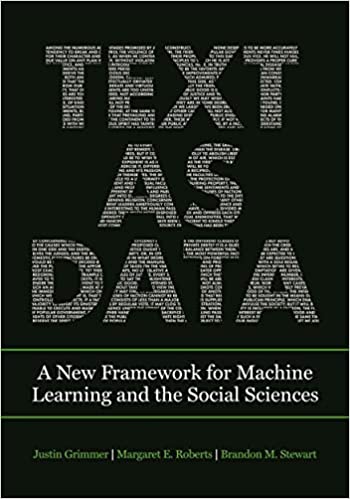 Justin Grimmer, Margaret E. Roberts , Brandon M. Stewart: TEXT AS DATA
Topic | Data, NLP, Analytics
As the title of the book rightly suggests, text has been for long perceived as special "animal". On the edge of the data analytics, much more obscure than analysis of the relational data by SQL or by Predictive analytics. Text analytics was also managed by dedicated (python) packages and often by NLP-specializing-only staff. If you were not one, you would probably just reach out for (simplified) predefined functions in NLTK (or similar code library).
Those times are over. Text is mainstream. If you were not convinced before ChatGPT burst, now there is no way to disprove it. But Text analytics still finds the audience (and practitioners) left in pre-text era, only having rough idea how to address data that is stored in troves of text.
Therefore, This book comes as a kind of gift. If you admit to be one of those having general (read limited) only understanding of insight extraction from text and how to set-up the text analytics in your team, if you have not been treating text equally heavy as ML or Reinforcement learning, this book helps you to close that gap. It's well written and always illustrated on telling examples. If you missed to buy the ticket for departing text analytics "train", this is your fast track to get on it.
Link | https://www.amazon.de/-/en/Justin-Grimmer/dp/0691207550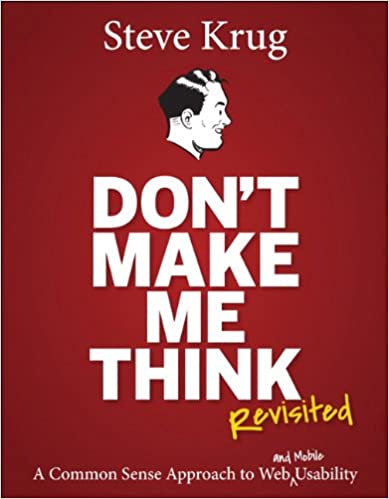 Steve Krug :  DON'T MAKE ME THINK (Revisited)
Topic |  Design, Product analytics, UX
Web and App's became our window of everyday activities, social interaction, shopping and most of of work (certainly so during COVID). In 1990's and 2000's institutions and businesses were trying to impress us by physical real estate. But how do us digital institutions treat now?
This book is for everyone, who wants to grasp the basics (yes, it is starting from ground) of how to design digital interface on web or app. Even though this might sound like UX designer guideline (which I was happy user if it was), it is really served in down to earth language and does not require from you any design domain knowledge. (but it leaves you with some after you read through).
It is not long read and I strongly encourage anybody interacting in our with Web and App's (or have a say in their design) to at least skim through this. No regret move!
Link |https://www.amazon.de/-/en/Steve-Krug/dp/0321965515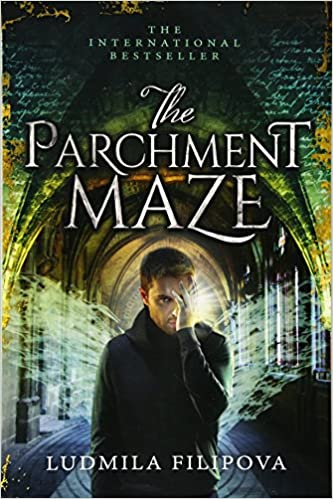 Ludmila Filipova: THE PARCHMENT MAZE
https://www.amazon.de/-/en/Ludmila-Filipova/dp/1483969444
<review to come soon>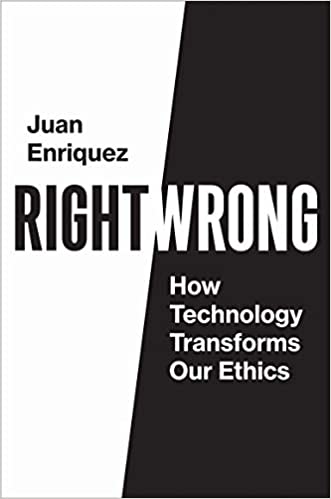 Juan Enriquez: RIGHT/WRONG | HOW TECHNOLOGY TRANSFORMS OUR ETHICS
https://www.amazon.de/-/en/Juan-Enriquez/dp/0262044420
<review to come soon>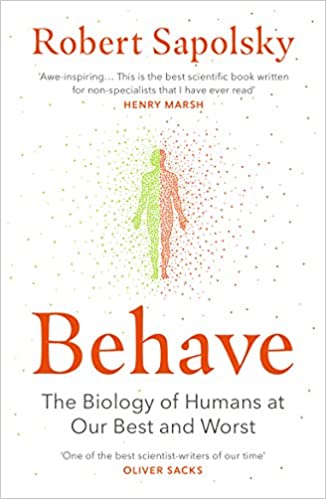 Robert M. Sapolsky: BEHAVE | The bestselling exploration of why humans behave as they do
https://www.amazon.de/-/en/Robert-M-Sapolsky/dp/009957506X
<review to come soon>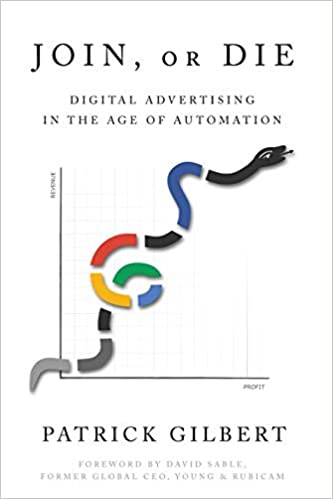 Patrick Gilbert : JOIN OR DIE | Digital Advertising in the Age of Automation
https://www.amazon.de/-/en/dp/1632217686
<review to come soon>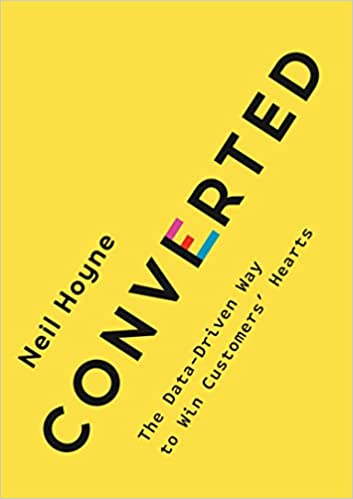 Neil Hoyne: CONVERTED | The Data-Driven Way to Win Customers' Hearts
Topic | Data-driven, Business, Marketing
Many progressive companies try to be (or declare themselves to be) Data-driven. As much as it is music for the Data team's ear, with all honesty, it is often more aspirational "badge" than reality.
Because, as with many other phenomena, being data driven is more about what you do than what you declare. Neil Hoyne's book is, in this regard, a nice mirror to look into. He takes the process of running the company (from client acquisition to profit cash-in) and topic by topic challenges you, if you really do it data based. With full disclosure sometimes I don't agree with arguments to illustrate that, but his down-to-earth, no-bullshit zoom-out on business processes using data or not is admirable and appreciated.
This book is great gift for mid- and top-managers, who you want to inspire to take their business steering to (sustainable) higher level. It's short read that any of the leaders can squeeze-in. It is also great read for data professionals who want to (finally) win the trust of their business leaders for plugging in data into the crucial decision making. I would not be surprised if this became one of the "must reads" for managers in years to come. Hence my suggestion for you to take a lead 😉
Link | https://www.amazon.de/-/en/dp/0593420659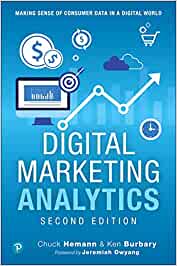 Chuck Hemann, Ken Burbary : DIGITAL MARKETING ANALYTICS
https://www.amazon.de/gp/product/0789759608
<review to come soon>
Once I finish the books, I will write short review, so that you can be double sure, if worth the reading time for you. For all those non-reviewed suggestions, don't be shy to take a bit of the reader's risk together with me 🙂
Disclaimer: Please note that the links to the Amazon are without any referral id and I am not receiving any kind of commission or kick-back for whatever you chose to purchase. I am attaching the links here just to arm you with place to research more about the book.
Publikované dňa 16. 1. 2023.