As you probably know, I am heavy, heavy reader. To the point that for last 14 years in row I committed in my NewYear's resolution to read at least 10 000 pages of books in given calendar year. So far, I failed only once in last 14 years. So, cross your fingers for my 2023 reading endeavors, please.
In order to really read 10K pages in year, one needs several things. But good reading list is unavoidable. With average book volume enclosing 300-400 pages (you can do the math) that one needs about 30 different books per year. In most of the years I tried to publish the books suggestions, you can revert back to Here, or there. This year I turned the table and I am sharing my reading queue in advance. Thus, feel free to get inspired: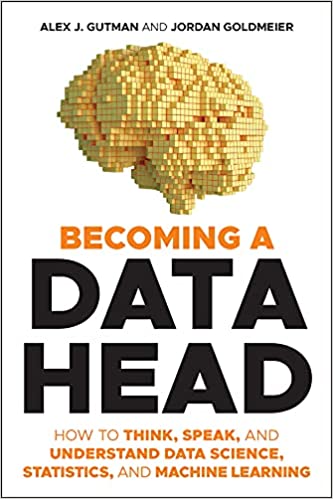 Alex J. Gutman, Jordan Goldmeier  : BECOMING A DATA HEAD
https://www.amazon.de/-/en/Alex-J-Gutman/dp/1119741742
Decision to put this book on my reading list was stemming from the curiosity.  The book reviews suggest that this book is good entry-book for executive trying to be data-driven or AI-ready. Being SVP Data & Analytics (and seasoned Data Scientist) myself, hardly the fit for my career phase. But I have seen so many books claim (and fail) to introduce you to Data Science bushes, that I was tempted on how this book will be doing? Yet another flat-falling promise?
No, quite the contrary! This book really walks its talk. Namely walks you as user through different stages of Data analytics and Data Science smoothly. Even the basic concepts are explained in no-nonsense style that does not require any previous knowledge from you, but also does not insult (your intelligence) neither gets you bored, if ou are reading things already obvious to you. You can also decide how "far into the woods" do you want to dive and stop reading any time you think this is exactly the level of understanding that is enough for you. Or maybe you look even deeper to understand the principles of what you just read?
I strongly recommend this book for anybody trying to change career into data jobs. I find it also great present for any manager or executive if you want to enlighten them in data.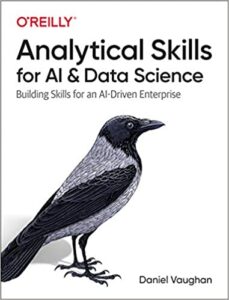 Daniel Vaughan: ANALYTICAL SKILLS for AI & DATA SCIENCE
Topic | Analytics, Data-driven, Decision making
Let me start the review with saying this book is really special for at least 2 reasons: 1]  Through out 20 years of my analytical endeavors I have seen people entering the DS arena either from business acumen and bubbling up their tech skills standards OR from solid tech university major try to close the business understanding gap. I read many books that try to serve the technical part of DS ingredients (business audience), but I have been long looking for book that tries to upskill the already technically savvy Data Scientist (or Analyst) with extra toolbox on How to be really useful with their supreme skills (in business). Daniel Vaughan manages to deliver one. Therefore, this book is really good read primarily for those friends with algorithms but frustrated about not making DS impact.
2] I stumbled on this book while (one of my regular) searching through titles that still miss in my library. I read the reviews and got intrigued (for reasons stated above in 1] paragraph above). But it was a bet. A good one. How did I realized that it is natural extension for my reading line? Do you know that feeling when you come to party and get introduced to new person with whom after talking the whole evening with (as you can't stop talking to that person) feel like would have (or will be) your best friend because you have so much in common from past? Well then this kind of feeling I gained when reading though this Analytical Skills for AI & DS book. Most of the arguments mentioned got me nodding (in consent) and whenever author provides suggesting reading I found 8/10 of these suggestions already in my private book-shelf.
Long story short: this is great book for teaching/cementing skills in how to apply analytical skills (or even heavy duty Data Science, if you dare) to business problems. If you are technical person, this might erase "understand the business" from your up-skilling to-do list. If you are already busy savvy, this gives you clear idea what to ask from your more technical colleagues.  Here and there the author drops a heavier math annotation or snippet of Python code, but they are more of illustration and skipping them does not take your learning even inch lower. It is indeed amazing how smoothly Daniel Vaughan walks you through important concepts and principles, no matter what your starting literacy in Business, Econometrics, Data Analytics or DS algorithms is. Certainly worth the bucks.
Link | https://www.amazon.de/-/en/Daniel-Vaughan/dp/1492060941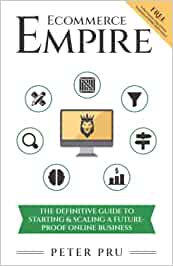 Peter Pru : ECOMMERCE EMPIRE
Topic | E-commerce, Marketing strategies
This book got into my reading list over E-commerce community suggestion as one the must-reads.
After reading fully through, I honestly remain unimpressed. To be fair, book is really trying to encourage people to start/boost their e-commerce venture and doing it in easy explained and structured manner. It also has some interesting twist to #upsell strategies, that is not basic or first-thought type. It also has good chapter on competition research and initial product #assortment focus.
But overly "American" style of pushing for things, overselling own story as general truth and setting the #revenue (not CMx or profit) milestones as measures for success leave a bitter feeling. Also last chapter's sudden pivot towards self-care and mental balance (as a lever to do e-commerce) is miss to the rest of the book content.
All in all, makes it a controversial choice. I was probably not a target group of this book (and will not become my book-present liebling either). But if you still want to start small e-shop, it´s probably worth few hours of read.
Link | https://www.amazon.de/-/en/Peter-Pru/dp/1736230905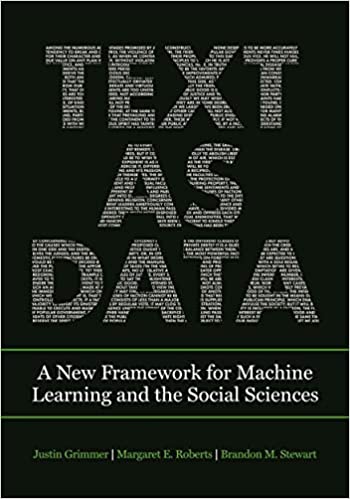 Justin Grimmer, Margaret E. Roberts , Brandon M. Stewart: TEXT AS DATA
Topic | Data, NLP, Analytics
As the title of the book rightly suggests, text has been for long perceived as special "animal". On the edge of the data analytics, much more obscure than analysis of the relational data by SQL or by Predictive analytics. Text analytics was also managed by dedicated (python) packages and often by NLP-specializing-only staff. If you were not one, you would probably just reach out for (simplified) predefined functions in NLTK (or similar code library).
Those times are over. Text is mainstream. If you were not convinced before ChatGPT burst, now there is no way to disprove it. But Text analytics still finds the audience (and practitioners) left in pre-text era, only having rough idea how to address data that is stored in troves of text.
Therefore, This book comes as a kind of gift. If you admit to be one of those having general (read limited) only understanding of insight extraction from text and how to set-up the text analytics in your team, if you have not been treating text equally heavy as ML or Reinforcement learning, this book helps you to close that gap. It's well written and always illustrated on telling examples. If you missed to buy the ticket for departing text analytics "train", this is your fast track to get on it.
Link | https://www.amazon.de/-/en/Justin-Grimmer/dp/0691207550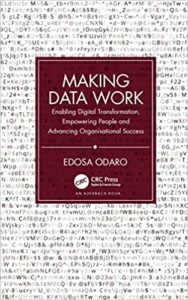 Edosa Odaro: MAKING DATA WORK 
Topic | Transformation, Data Engineering
Some books are easy read, you literally swing through them. Other are more sweat to finish. Edosa Odaro created a compelling data transformation back-bone in his Making Data Work. He really tries to explain how to approach moving from legacy data stacks to more contemporary mode of data operations and analytics. But …
The language chosen is very eloquent, but hard to read. As if the book should rather impress reader with author's level of language use rather than want you to finish the book and take away lessons learned. Each chapter is narrated like story and should be fun to read. In theory. However, Edosa also starts the discussion from obscure Lehman brothers fall incident which leaves you puzzled for first 2-3 chapters on if the title of the book has not been (actually) mistakenly swapped with another book. The build up of the argument is slow in first parts of the book, you might feel several times like dropping the read without making it to the last page.
And there is another aspect to overcome. Author spent significant time in Finance and his views (on data innovation) match that environment well. However, they also indirectly reveal, how much financial institutions missed the (data) train in last decade. Many "issues" thoroughly debated on several pages are often smoothly resolved by other industries and thus drama in stories might seem a but "storm in the glass". I was thinking how hard (and awkward) might the story be for people not having same financial background (which I fortunately did have), often probably confused why is this or that such a big deal.
But Making Data Work has some true thought gems (like well-reasoned proof that Silo thinking is actually desirable in Data & Analytics). Just they are well hidden in hay-stack of author's memories and seek for noticeable language figure-skating. To finish this book is not an easy task. As much as I think it was worth the time, I also have to admit this is not book for everyone. So read on your own risk and be ready that first 30-40 pages you might not see the end of the tunnel.
Link | https://www.amazon.com/Making-Data-Work-Edosa-Odaro/dp/1032224436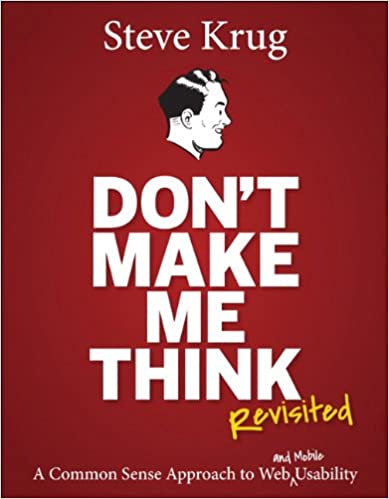 Steve Krug :  DON'T MAKE ME THINK (Revisited)
Topic |  Design, Product analytics, UX
Web and App's became our window of everyday activities, social interaction, shopping and most of of work (certainly so during COVID). In 1990's and 2000's institutions and businesses were trying to impress us by physical real estate. But how do us digital institutions treat now?
This book is for everyone, who wants to grasp the basics (yes, it is starting from ground) of how to design digital interface on web or app. Even though this might sound like UX designer guideline (which I was happy user if it was), it is really served in down to earth language and does not require from you any design domain knowledge. (but it leaves you with some after you read through).
It is not long read and I strongly encourage anybody interacting in our with Web and App's (or have a say in their design) to at least skim through this. No regret move!
Link | https://www.amazon.de/-/en/Steve-Krug/dp/0321965515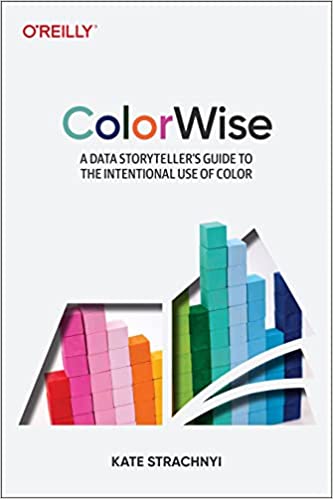 Kate Strachnyi: ColorWise
Topic | Visualization & Business Intelligence
As somebody shaping (literally) thousands of visualization year after year, I welcome books describing the rules and good (and bad) practices for creating visualizations. I have few in my library (and suggested them in my previous reading lists), but they often talk more about what kind of graph to chose and how to shape the composition. Many of them take use of color for granted (or touch the issue only from the side).
The ColorWise is book giving "color choice" and "color coding" in graphs and visualization full spot-light.  It explains the background of colors in very non-academic way and surely taking you beyond your previous knowledge about color usage. It also gives clear guidance on how to create your graph color schemes, if you are anchored with some of the brand (must-have) colors. What is more, it goes also deeper into psychology of different color schemes and warns you about cultural or color deficiency pitfalls of your graphs. If you are already pro, you will often nod your head with "Exactly!" on your lips … and you still learn few new aspects to think about. If you are "regular" color user, your color coding skills will take significant boost. I strongly recommend for anybody , who needs to produce dashboards or presentations regularly in their work.
Link | https://www.amazon.com/ColorWise-Storytellers-Guide-Intentional-Color/dp/1492097845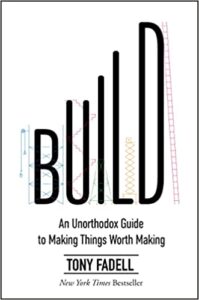 Tony Fadell: BUILD
Topic | Career (in Tech) , Product building, Management
The shortest version of review for this book would be "Masterpiece!". It is really transformation, as Gary Hammel's or Jim Collins' books. But if you need a bit more reasons to buy/read this, here is why:
Many admire Tony Fadell for what he achieved. He built iPod for Apple and basically saved Apple from falling. And then humbly he built iPhone on top. And if that would not be enough for you, then he built (from scratch) the brand new company Nest that started the whole SmartHome category of technology and sold it to Google for few billions. So certainly inspiring person enough. But if you are not a tech geek, you probably did not hear his name before or care too much. Nor did I. And I regret so.
His book BUILD is interesting mixture of advice and guidance for people who want to have their life (and career) a bit more in their hands. He narrates the story from the adolescence through earlier years in job up to CEO-part of your life. And yes, maybe you will never (want to) be CEO, but the story is still a good guidance. He tells how to think about first job(s), what to look for, what to avoid. Are you transitioning from expert to your first managerial role, there is great chapter (two) for it. Do you dream to launch start-up, there is solid story on how to make it more likely to happen. Did you start the company? Well, here is the chapter on how to organizationally survive growth from 5 to 1000 employees.  Your company has a first version of product built and does not know what version 2 and 3 (and beyond) should be about? Fadell tells clearly how to look for that pathway. It might sound fluffy, but whoever you are in business, I am quite sure you can take some benefit from some chapter of this book. Yes, occasionally you have to pardon him Tony's american optics, but the smell of it is more like fragrance you know, but would not wear yourself, not a sensoric disgust.
I especially admire a chapter on how data plays different role in building individual phases of the product. It gives you clear idea guidance on where data is horse and where it is (still needed but rather) cart. Going through 3 layers of management (Team Lead to SVP) myself, I can confirm that his views of how to perceive your role(s) is very accurate and I was amazed how he can compress the essence into (often just) few pages of the text. All in all, this book is Masterpiece (uh, I told you that already, right? 🙄). And I strongly suggest you to read it. The earlier the better. Because some of the lessons he gives I had to learn hard way and I only wished he wrote that book earlier. Have a great read!
Link | https://www.amazon.de/Build-Unorthodox-Guide-Making-Things/dp/1787634108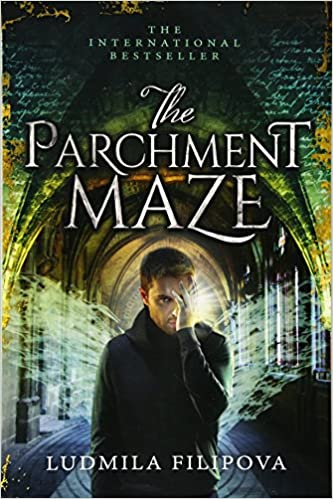 Ludmila Filipova: THE PARCHMENT MAZE
https://www.amazon.de/-/en/Ludmila-Filipova/dp/1483969444
<review to come soon>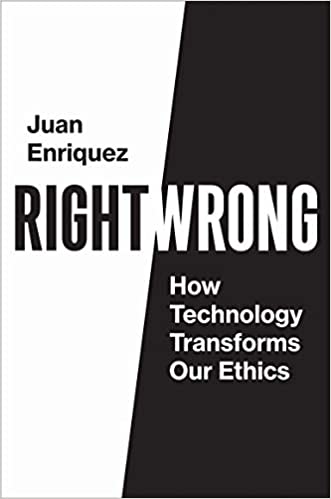 Juan Enriquez: RIGHT/WRONG | HOW TECHNOLOGY TRANSFORMS OUR ETHICS
https://www.amazon.de/-/en/Juan-Enriquez/dp/0262044420
<review to come soon>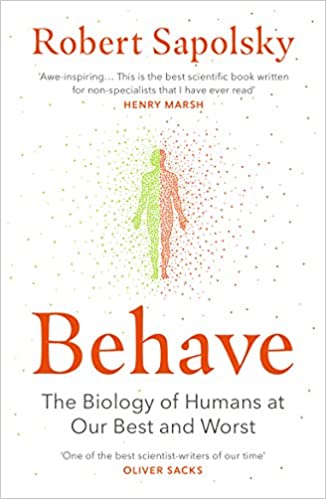 Robert M. Sapolsky: BEHAVE | The bestselling exploration of why humans behave as they do
https://www.amazon.de/-/en/Robert-M-Sapolsky/dp/009957506X
<review to come soon>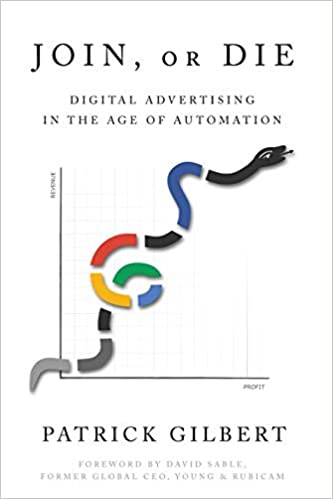 Patrick Gilbert : JOIN OR DIE | Digital Advertising in the Age of Automation
https://www.amazon.de/-/en/dp/1632217686
<review to come soon>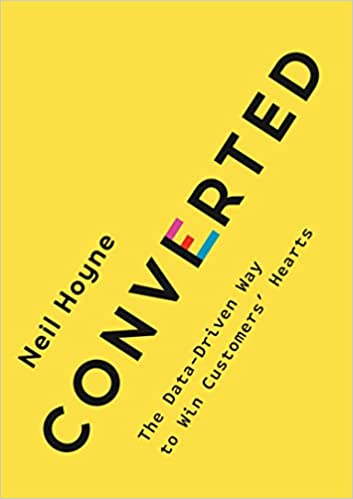 Neil Hoyne: CONVERTED | The Data-Driven Way to Win Customers' Hearts
Topic | Data-driven, Business, Marketing
Many progressive companies try to be (or declare themselves to be) Data-driven. As much as it is music for the Data team's ear, with all honesty, it is often more aspirational "badge" than reality.
Because, as with many other phenomena, being data driven is more about what you do than what you declare. Neil Hoyne's book is, in this regard, a nice mirror to look into. He takes the process of running the company (from client acquisition to profit cash-in) and topic by topic challenges you, if you really do it data based. With full disclosure sometimes I don't agree with arguments to illustrate that, but his down-to-earth, no-bullshit zoom-out on business processes using data or not is admirable and appreciated.
This book is great gift for mid- and top-managers, who you want to inspire to take their business steering to (sustainable) higher level. It's short read that any of the leaders can squeeze-in. It is also great read for data professionals who want to (finally) win the trust of their business leaders for plugging in data into the crucial decision making. I would not be surprised if this became one of the "must reads" for managers in years to come. Hence my suggestion for you to take a lead 😉
Link | https://www.amazon.de/-/en/dp/0593420659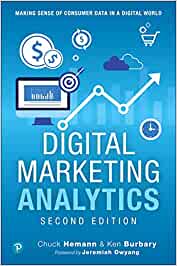 Chuck Hemann, Ken Burbary : DIGITAL MARKETING ANALYTICS
https://www.amazon.de/gp/product/0789759608
<review to come soon>
Once I finish the books, I will write short review, so that you can be double sure, if worth the reading time for you. For all those non-reviewed suggestions, don't be shy to take a bit of the reader's risk together with me 🙂
Disclaimer: Please note that the links to the Amazon are without any referral id and I am not receiving any kind of commission or kick-back for whatever you chose to purchase. I am attaching the links here just to arm you with place to research more about the book.
Publikované dňa 16. 1. 2023.