Do you love Clubhouse? But would you also appreciate a bit more data on how this social media tick? Well, then here you are. Read on for some insights you most likely have not seen so far.
The project MEASURING CLUBHOUSE is get-together of Data analysts and scientist, grouped under THE MIGHTY DATA CLUB who happen to enjoy Clubhouse, but also see lack of serious data about this social media. Hence, we decided to run several deep-dive studies on Demographics, User behavior, Clubhouse rooms and their dynamics. All in all, the team generated already deck with more than 120 slides. Though the outputs serve primary to help local League of  Club Owners, there are quite a few slides that might be eye-opening for general public. Let's walk you through selection of them.
[ If you are interested in learning more about the project or you would like to use/cite some of the findings, don't hesitate to contact us on info@mocnedata.sk or directly on Clubhouse:  @FilipVitek ]
HOW DID CLUBHOUSE GOT VIRAL (beyond USA)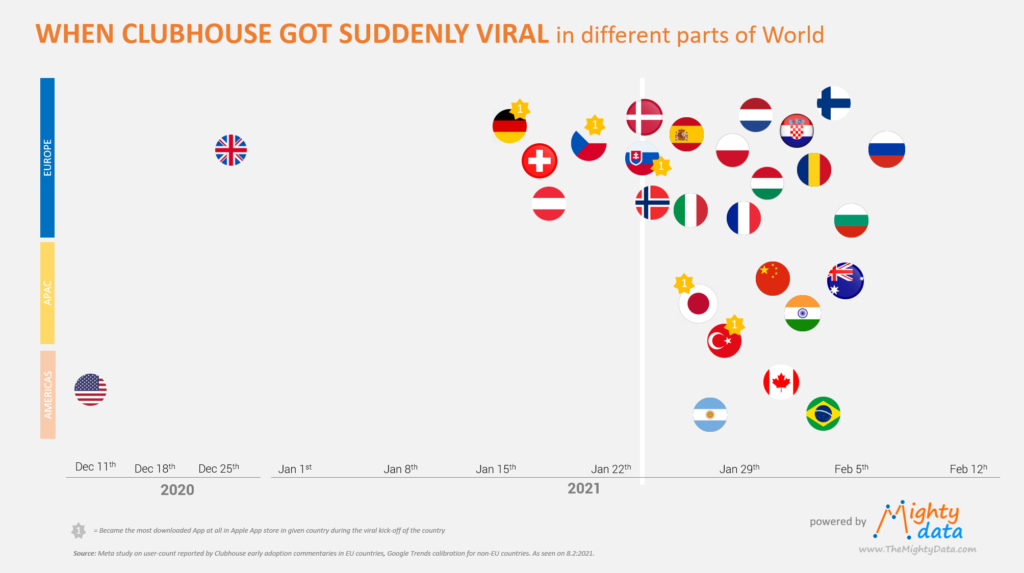 EARLY ADOPTERS CAME FROM 4 MAJOR AREAS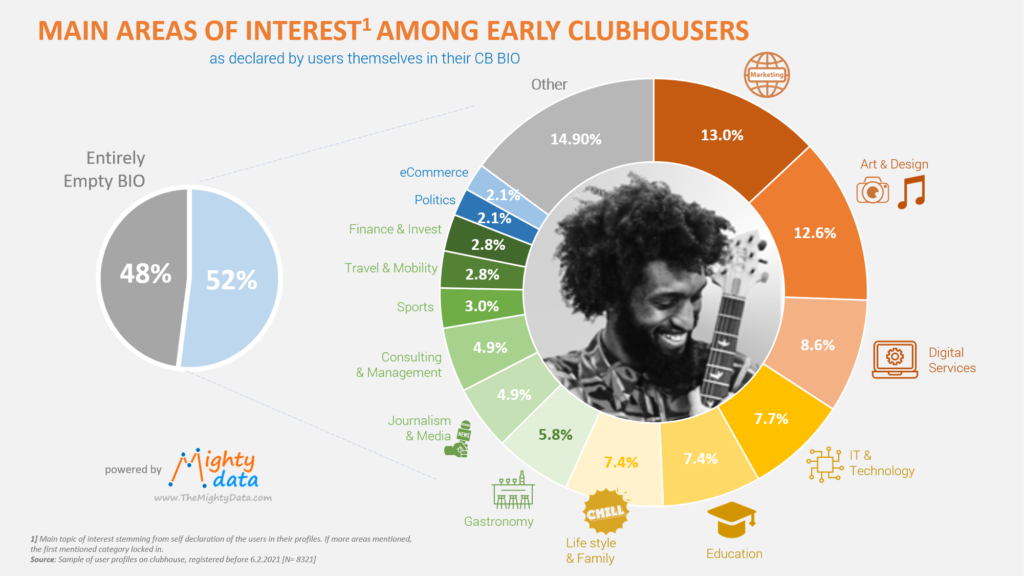 DEMOGRAPHICS – HOW TO GET TO THE HOLY GRAIL OF MARKETING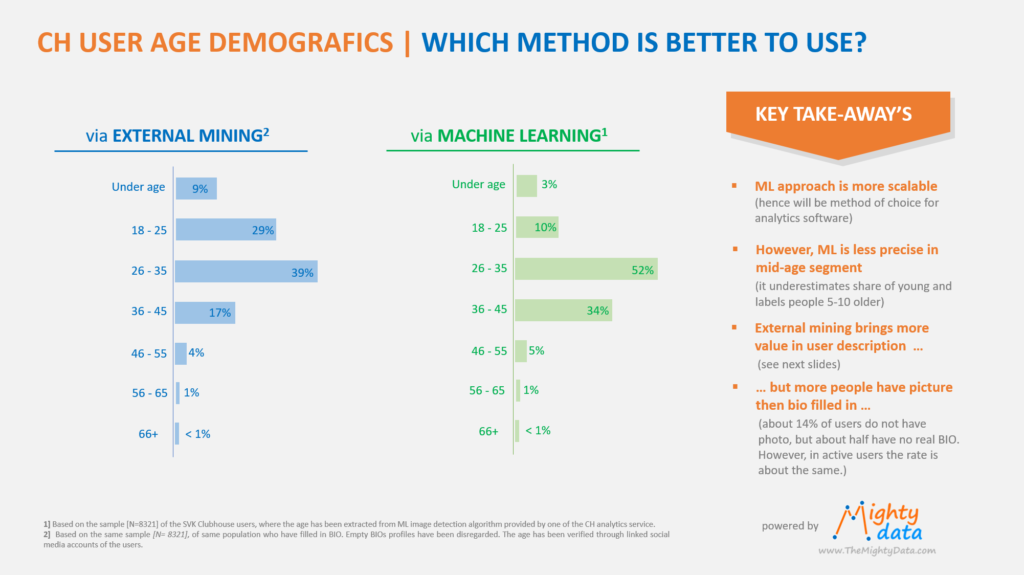 DEEPER LOOK REVEALS CLUBHOUSE'S  CUMULATION IN METROPOLITAN AREAS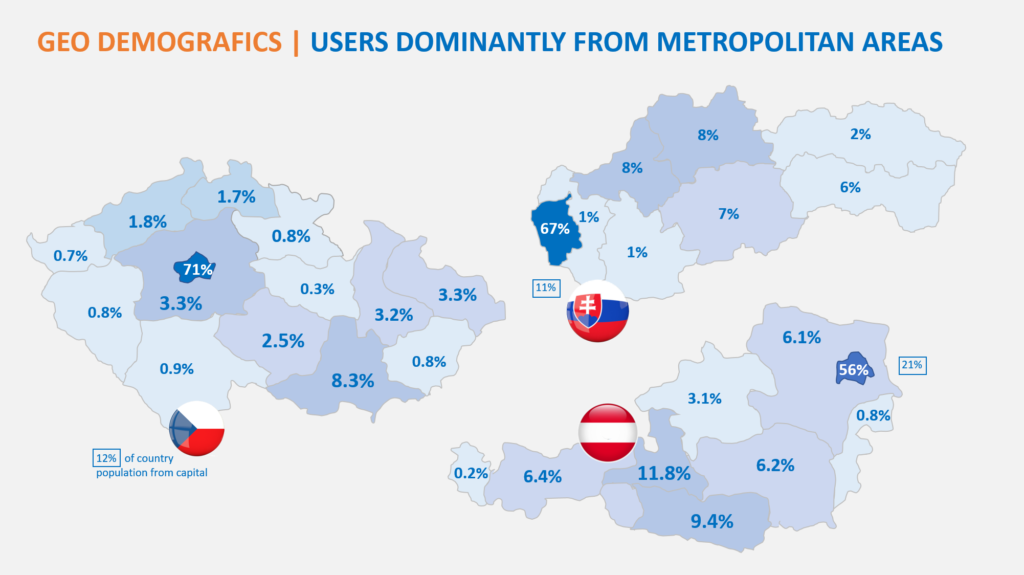 THERE IS ACTUALLY QUITE A LOT TO KNOW, IF YOU TRY (HARDER) …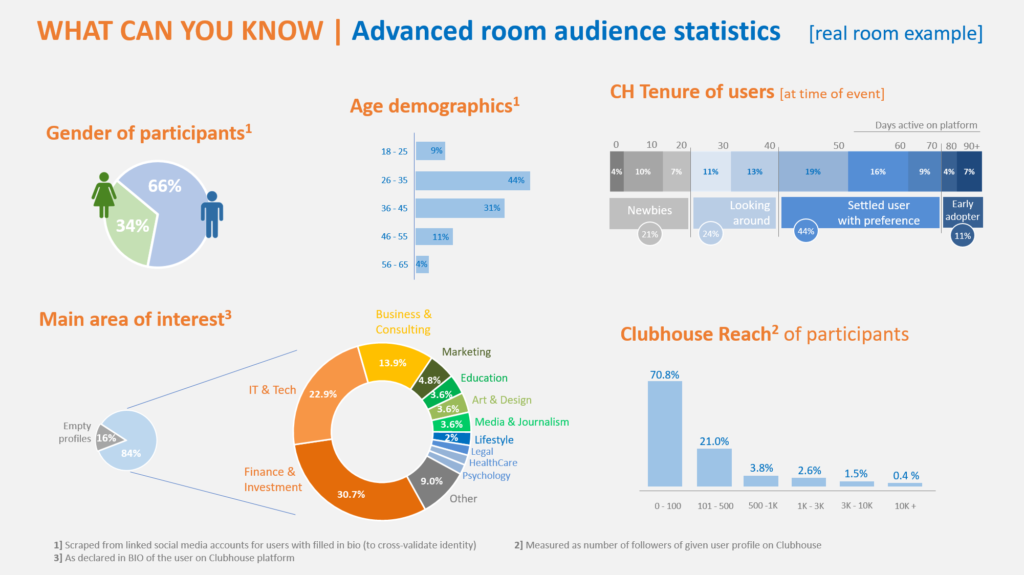 ROOM DYNAMICS STUDY: CLEAR PATTERN OBSERVED …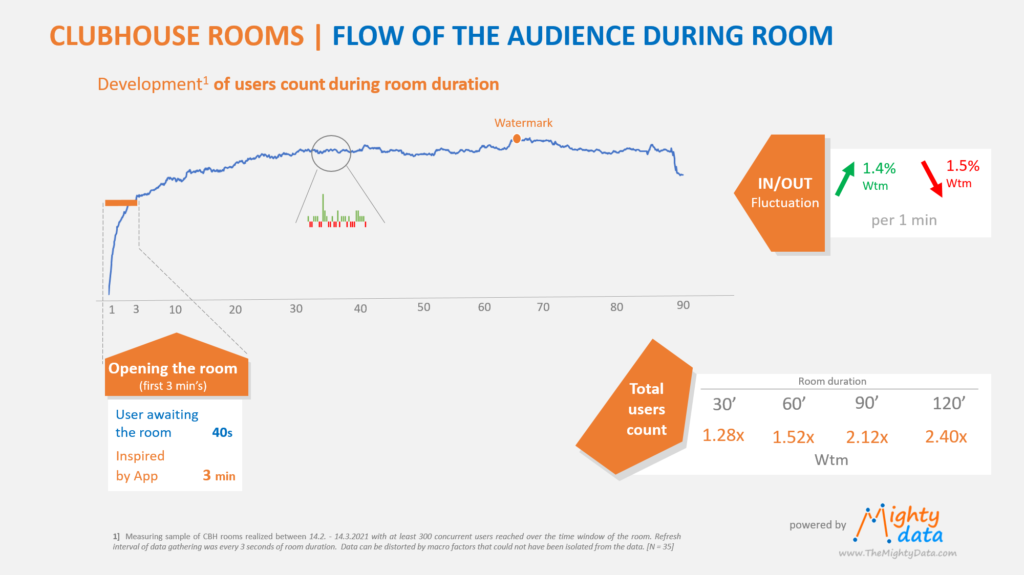 DOES MODERATOR ACTIVITY REALLY PAY OFF ?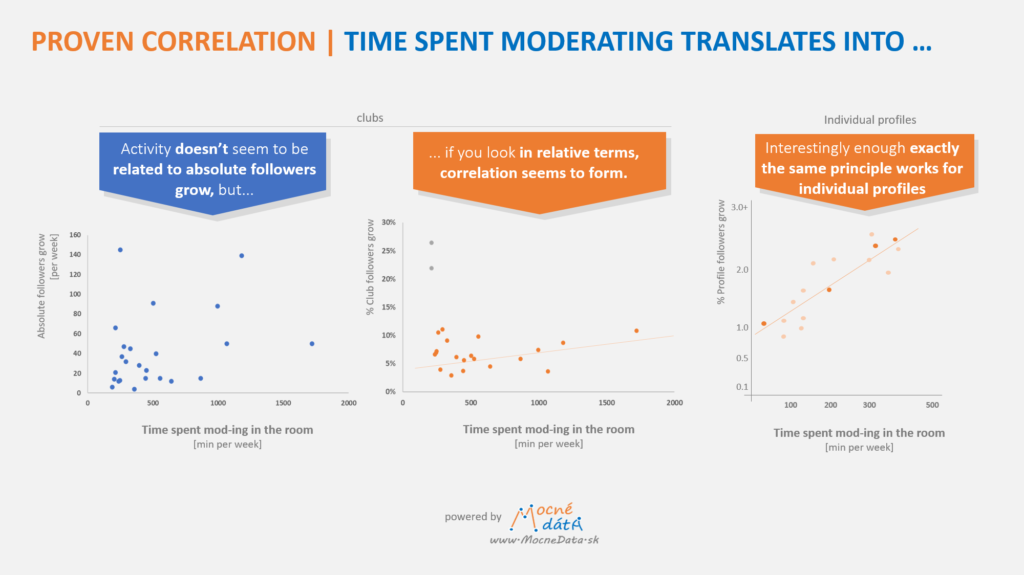 SPEAKING OF CH ROOMS: HOW IN ADVANCE DO WE PLAN THEM?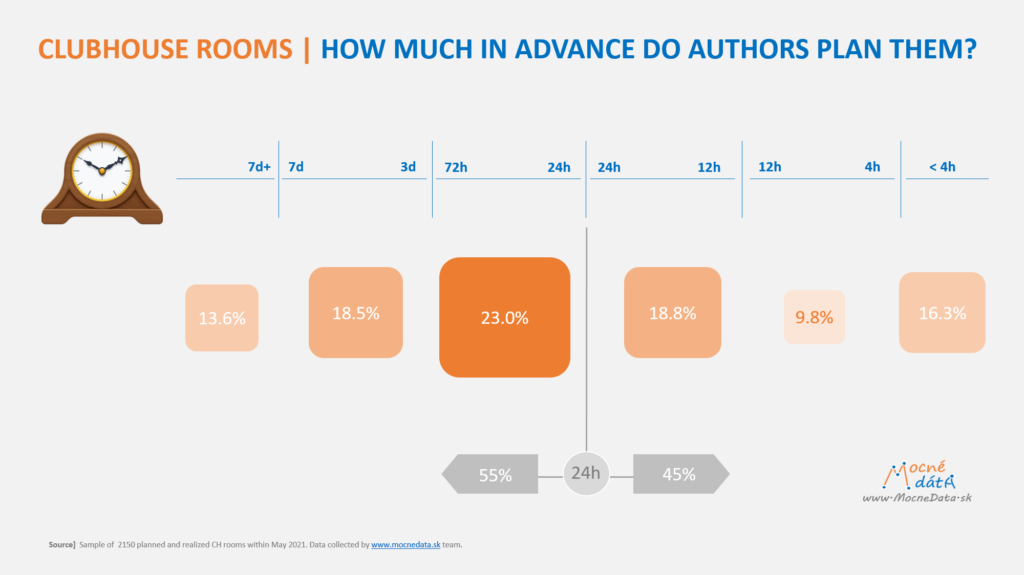 … AND HOW DO WE NAME/DESCRIBE THEM?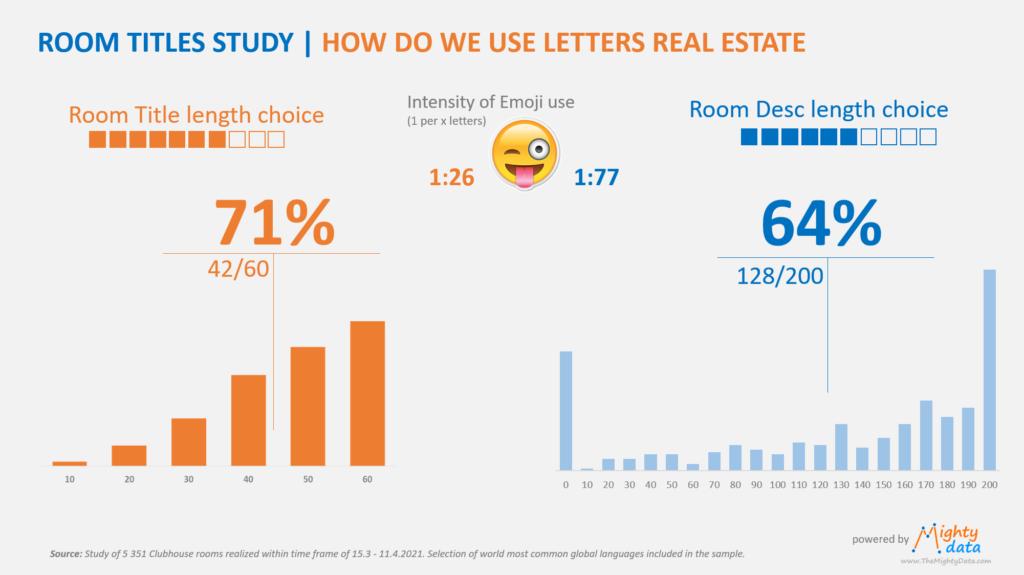 Publikované dňa 3. 6. 2021.